Car Park Flooding Successfully Resolved
Benchmark
Car Park Flooding Successfully Resolved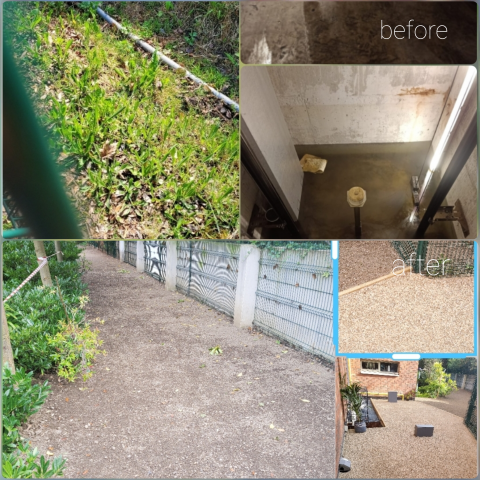 One of our clients in South Dublin has been plagued by repeated flooding caused by irregular flows of water into the drain which penetrate towards the apartment blocks at this development causing the water-table to raise, flooding lift shafts, seeping up through cracks in the carpark, and flooding the basement areas.
Overall, the Management Company were obliged to spend Tens of Thousands of Euro to combat these recurring flooding problems caused by a periodic drain malfunction.
Our Client requested the most efficient, affordable, safest and economically viable option to resolve the ongoing flooding issue. Once the drain issue was resolved, the board wished for the creation of a semi-wild garden along the whole length of the drainage channel to be constructed that will be beneficial to biodiversity, and a huge visual improvement for the development as a whole.
With the hard work of Benchmark Property along with a specialist hydrologist and the full support from the Board, our client is now delighted to confirm that the final results have been successfully achieved.